Antony Starr Net Worth
How much is Antony Starr worth?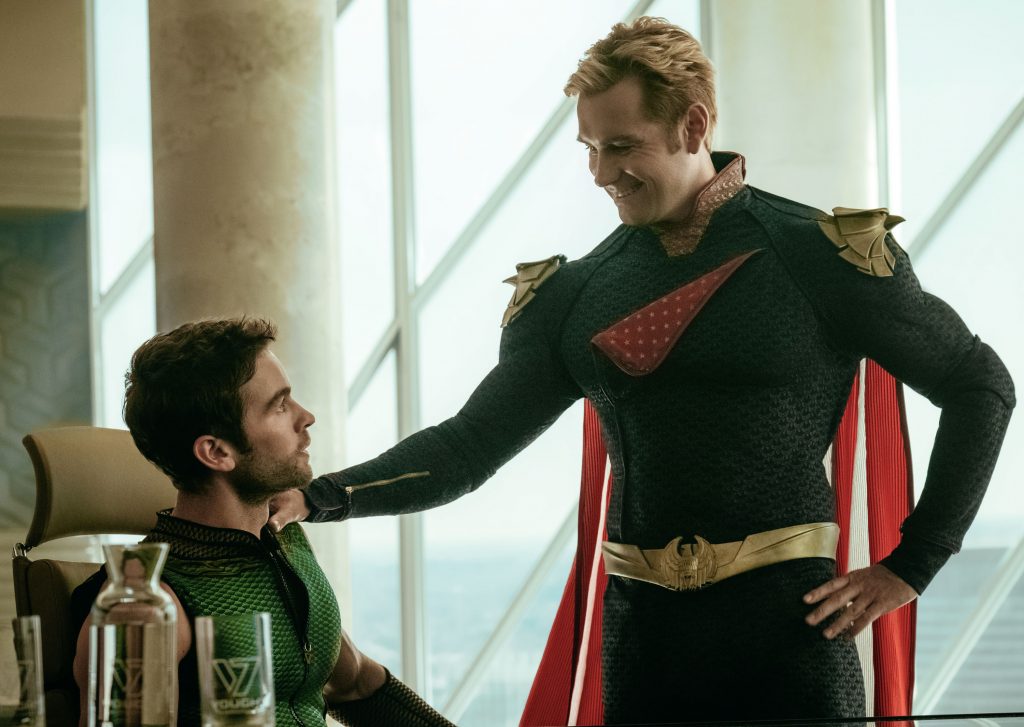 Antony Starr Net Worth: Antony Starr is a New Zealand actor who has a net worth of $800 thousand. Antony Starr was born October 25, 1975 in New Zealand. Best known for his dual role as twins Jethro and Van West in New Zealand's hit comedy/drama Outrageous Fortune, he is currently starring in the television series Banshee, which airs on HBO-owned Cinemax. Starr began his professional acting career early in the '90s with a small part in Shortland Street and guest roles in Xena: Warrior Princess and Hercules: The Legendary Journeys. In 2001, Starr was cast in Mercy Peak in a guest role that lasted throughout Mercy Peak's three seasons. He also landed a role as the brother of long-running character, Waverley Wilson, in the soap opera Shortland Street. Starr appeared for several weeks as part of the write-out of the Minnie Crozier character, though Starr did not like the fast pace of the show and thought his performances suffered due to his outlook. Since then Starr's television credits have included a core cast role in kids' series Hard Out and guest roles in P.E.T. Detectives and Street Legal as well as a brief stint in Serial Killers, the critically acclaimed comedy series that was written by Outrageous Fortune co-creator James Griffin. His big break came when he won the role of twins Van and Jethro West in Outrageous Fortune, for which he won the 2007 Air New Zealand Screen Award for Performance by an Actor, the award for Best Actor at the Qantas Television Awards and Best Actor at the Asian TV Awards that same year. Readers of TV Guide voted Starr Best Actor in the 2007 TV Guide Best on the Box People's Choice Awards. As of January 2013, Starr stars in the television series, Banshee, which is his first role on U.S. television where he plays an unnamed ex-con who, after 15 years in prison, assumes the identity of Lucas Hood, going on to becoming the new Sheriff of Banshee. Trying to reconnect with his former lover Anastasia both learn that he has become a distant (violent) version of the man he once was. The show renewed for a second season in 2014.
More about the earnings of Antony Starr
Actor Antony Starr has a networth that has to be considered decent.
Inspirational Quotes by Antony Starr
We all like going to the dark side of things; we all like dipping into worlds that we don't know anything about, or hopefully don't know anything about. I think 'Banshee' gives people a chance to do that pretty safely because we all know there's a solid buffer between the show and reality.

Antony Starr
Families are the deepest, most screwed up relationships that we have.

Antony Starr
There are some people that just attract violence to them. No matter where they go, they'll find a fight.

Antony Starr
Oftentimes, you read these pilot scripts that come through for American work, and they don't sing to you. I've got to be honest, not many of them ignite the flame or give you that burning feeling of, 'Oh, God, I really want to be a part of this.'

Antony Starr
My first car was a Holden Commodore station wagon. I can't remember much more about it than that - it was coffee colored, and I think it was four cylinders, so it was really quite weak, but very safe for a young man to be driving.

Antony Starr