Brian J. White Net Worth
How much is Brian J. White worth?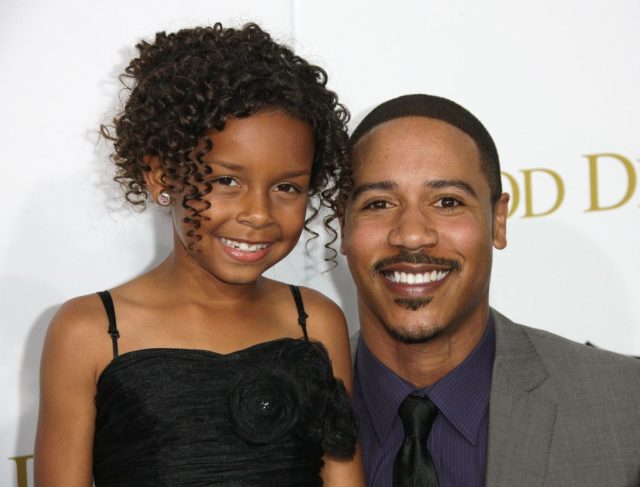 Brian White Net Worth: Brian White is an American actor, model, dancer, and producer who has a net worth of $1.5 million. Brian White was born in Boston, Massachusetts, in 1975, to a financial advisor mother and a pro basketball player father. He earned his degree at Dartmouth College and soon made his first foray into acting. He made his on-screen debut as an extra in 1999's "The Best Man" before appearing as Gabe in "Moesha" and as Tracy Wainwright in 2001's "Me and Mrs. Jones". His movie credits include appearances in "The Family Stone", "Stomp the Yard", "The Game Plan", "In the Name of the King: A Dungeon Siege Tale", "12 Rounds", "Fighting", "I Can Do Bad All By Myself", "The Heart Specialist", "Politics of Love", and "The Cabin in the Woods". White has also had a successful TV career, appearing as Detective Tavon Garris on FX's police drama "The Shield" and as a Kyle Jameson in "Football Wives". He landed the part of Kurt Sabin on "CSI: Miami" in 2009 and played Brian Hall in 2011 in "Body of Proof". White has also appeared on "Men of a Certain Age", "Moonlight", and "Hostages". He made his on-stage debut in a 2012 production of "What My Husband Doesn't Know" as Paul. White began co-hosting the "Empower Me" tour, put together by the United Negro College Fund. He and his wife, Paula Da Silva, have been married since 2010.
More about the earnings of Brian J. White
Actor Brian J. White has a networth that has to be considered more than decent.
Inspirational Quotes by Brian J. White
As a little kid, not only is my dad Jo-Jo White, but M. L. Carr is involved in the family, Red Auerbach is my godfather, and my stepmother was an Olympic-caliber sprinter. Athletes were all around. I happened to be a natural athlete. If I wasn't, it might have been hell. But I never got any pressure from my mom and dad to be an athlete.

Brian J. White
The actor that taught me the most was Bernie Mac. I did my first big budget studio film with he and Angela Bassett, 'Mr. 3000' for Disney. Bernie taught me by example what creates success is humility and hard work.

Brian J. White
I was a surrogate for Obama; I helped fundraise. I'm still a supporter.

Brian J. White
Acting was a lot like football. When you're a DB and you're one on one with a receiver, you're going to dance. It's go-time in front of 100,000 people and everybody watching on TV. That's exactly how it is when a director says 'Action!' It's the same adrenaline rush, the same training process. I love it.

Brian J. White
I'm still an athlete, I'm still a stockbroker, I'm still an actor. I think of it as more of an opening of new doors than an actual transition. I enjoy all of those things, which is why they remain a part of my life.

Brian J. White