Richard Dreyfuss Net Worth
How much is Richard Dreyfuss worth?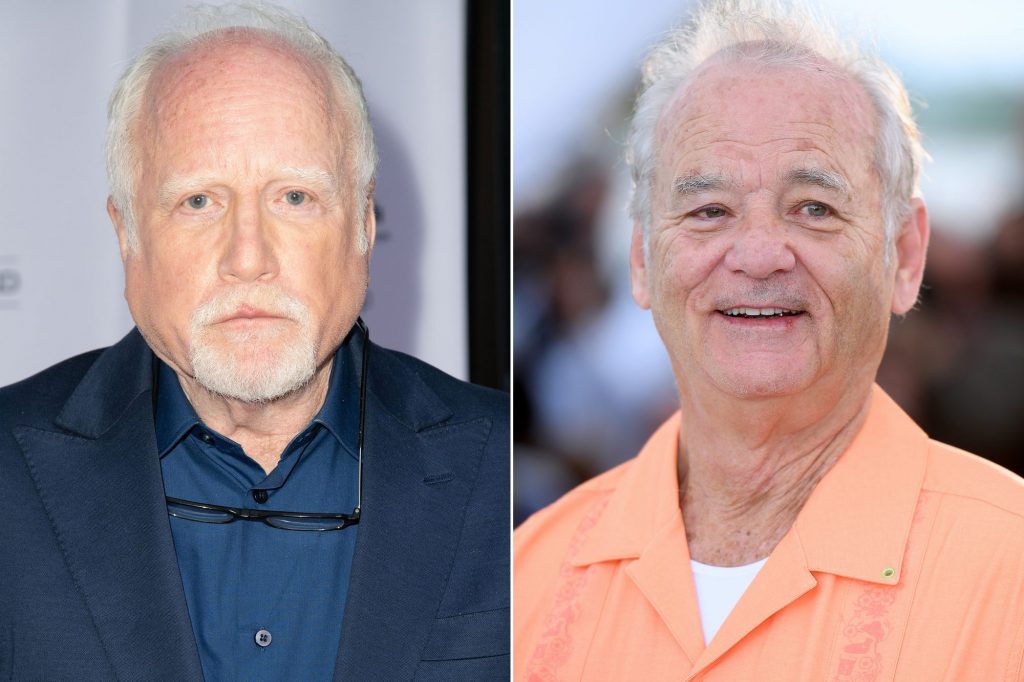 Richard Dreyfuss Net Worth: Richard Dreyfuss is an American actor who has a net worth of $5 million. Richard Dreyfuss was born in Brooklyn, New York, in 1947, and moved to Los Angeles before his tenth birthday. He started acting as a teenager before attending California State University Northridge for two semesters. His early TV roles include "In Mama's House", "Peyton Place", "Gidget" and "Bewitched", and Dreyfuss was able to land parts in several on-stage productions. He had several small movie roles during the late '60s and early '70s before landing his first lead in "The Apprenticeship of Duddy Kravitz" in 1974. A year later, he starred in the Steven Spielberg hit "Jaws", which launched his career, and later "Close Encounters of the Third Kind" with the same director. Dreyfuss took home his first Oscar for Best Actor in 1978 for the 1977 flick "The Goodbye Girl". Soon after, he developed a cocaine addiction and was arrested in 1982 after a drug-fueled car accident. After rehab, he appeared in "Down And Out In Beverly Hills", "Stakeout", "Stand by Me", "The Body", and "Always". In 1994, he was invited to the Vatican to perform in front of Pope John Paul II. A year later, he received his second Oscar nomination, this time for his performance in "Mr. Holland's Opus". His more recent TV and film credits include "Poseidon", "America Betrayed", "My Life in Ruins", "Piranha 3D", "Weeds" and "Very Good Girls". Dreyfuss has been married three times and has three children from his first marriage to Jeramie Rain, which ended in 1995. His union to Janelle Lacey ended after six years in 2005, and he has been married to current wife Svetlana Erohkin since 2006. Dreyfuss is an outspoken political activist, the co-author of a historical thriller novel and suffers from bipolar disorder. He lives in California with his wife.
Financial Problems: In February 2017, Richard Dreyfuss made headlines after announcing that he was "broke". It was a startling admission for someone who had earned tens of millions of dollars during his career. When the reporter followed up to see if he was exaggerating, Richard replied: "When I use the phrase "I'm broke", it means I'm broke. It means I don't have the money I had. I wanted to retire and take my wife on cruises. I can't afford that. I want to be able to go to Europe when I want. I can't… The Truth is hard to say or hear, but I've had an amazing amount of bad luck financially and I realized I didn't have the money I had."
More about the earnings of Richard Dreyfuss
Actor Richard Dreyfuss has a networth that has to be considered more than decent.
Inspirational Quotes by Richard Dreyfuss
Happiness has a bad rap. People say it shouldn't be your goal in life. Oh, yes it should.

Richard Dreyfuss
I really think that living is the process of going from complete certainty to complete ignorance.

Richard Dreyfuss
If I wasn't an actor, I'd be a teacher, a history teacher. After all, teaching is very much like performing. A teacher is an actor, in a way. It takes a great deal to get, and hold, a class.

Richard Dreyfuss
The rules are all wrong today. The mandate of the media really does pre-date the founding of the United States.

Richard Dreyfuss
We didn't get along, me and Bill Murray. But I've got to give it to him: I don't like him, but he makes me laugh even now. I'm also jealous that he's a better golfer than I am.

Richard Dreyfuss