Ronan Farrow Net Worth
How much is Ronan Farrow worth?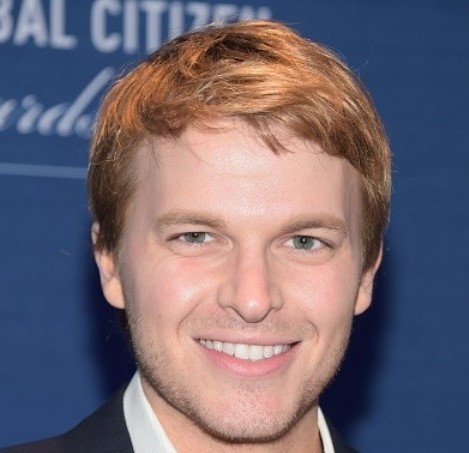 Ronan Farrow is an American activist, journalist, lawyer, and former U.S. government advisor. He hosted Ronan Farrow Daily from 2014 to 2015. He has also hosted many other TV programs and shows aired on NBC, including 'Morning Joe', 'Today Show' and 'Nightly News'. In 2012, Forbes Magazine ranked him #1 in Law and Policy on their 30 Under 30 most influential people list. Born Satchel Ronan O'Sullivan Farrow on December 19, 1987 in New York City, New York, USA, to actress Mia Farrow and film director Woody Allen, he belongs to Ashkenazi Jewish, English, Irish and Scottish descent. He studied at Bard College at Simon's Rock. Then he transferred to Bard College and received Bachelor of Arts degree in philosophy at only 15 years old. He also received Law degree from Yale Law School.
More about the earnings of Ronan Farrow
Actor Ronan Farrow has a networth that has to be considered high.
Career
Early in his career, Farrow was involved in humanitarian advocacy. From 2001 to 2009, he served as a UNICEF Spokesperson for Youth, and advocated for women and children involved in the Darfur crisis. Following this, Farrow joined the new Obama administration as Special Adviser for Humanitarian and NGO Affairs in the Office of the Special Representative for Afghanistan and Pakistan. A couple years after this, he became the Special Adviser for Global Youth Issues for Secretary of State Hillary Clinton. In his role, Farrow was responsible for overseeing US youth policy and programming.
Personal Life
In 2018, Farrow publicly announced that he was part of the LBGTQ community. The following year, he got engaged to podcast entrepreneur and former presidential speech writer Jon Lovett, whom he had been dating since 2011.
Inspirational Quotes by Ronan Farrow
I had aquariums of bullfrogs and mudpuppies. My poor mom had to deal with me incubating chicken eggs in my bedroom.

Ronan Farrow
I grew up in a family that had young people adopted from all over the world.

Ronan Farrow
He's my father married to my sister. That makes me his son and his brother-in-law. That is such a moral transgression... I cannot see him. I cannot have a relationship with my father and be morally consistent. I lived with all these adopted children, so they are my family. To say Soon-Yi was not my sister is an insult to all adopted children.

Ronan Farrow
Pope Francis has stressed humility and austerity - a far cry, according to many, from the predecessor's bling and Ferragamo shoes - those were pretty entertaining. And he's translating all of that into a policy agenda.

Ronan Farrow
You eat a lot of goat stomach when you're in North Africa. You eat whatever's put in front of you. I am a big proponent of that.

Ronan Farrow