Sara Paxton Net Worth
How much is Sara Paxton worth?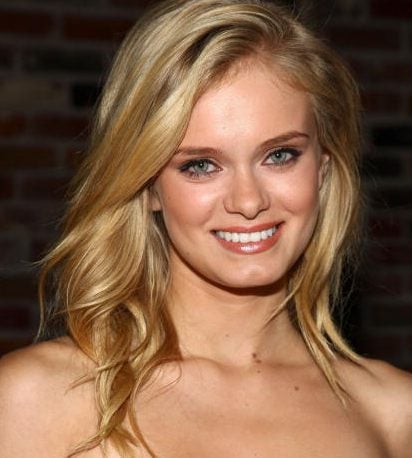 The American singer, model and actress, Sara Paxton was born on April 25, 1988. Although she defines both acting and music to be her passion since childhood but she actually first rose to fame as an actress which still remains to be the main source of her success. Her career began through musical theater after which she appeared in some television commercials before finally making her professional acting debut in 1996 with TV series Small Talk that was followed by her film debut, Liar Liar in 1997. Sara Paxton then had roles in a couple of more movies and television series until getting her first major role in film Sleepover which failed to gain any success. The actress finally got her big-break during 2004 when she was cast for the lead role in TV series Darcy's Wild Life. Since then, Sara has continued to work in both film and TV industries, and some of her notable roles have been in Summerland, Sydney White, The Innkeepers, The Last House on the Left and Superhero Movie. While in her singing career, she hasn't released a album yet but has released a few singles along with contributing to the soundtracks of her various films. As far as her personal life is concerned, Sara Paxton has been linked with actors Jesse McCartney, Lucas Grabeel and Nico Tortorella in the past.
More about the earnings of Sara Paxton
Actor Sara Paxton has a networth that has to be considered more than decent.
Inspirational Quotes by Sara Paxton
I guess I can't live without Netflix because I would have nothing to do. All I do is sit home and watch movies.

Sara Paxton
I will become an old, wrinkly lady one day and what will matter are my friends and my family and people who love me.

Sara Paxton
Whenever I see young girls wearing way too much makeup... you're young, you don't need that much.

Sara Paxton
I mean I am not Hilary Duff. Like I have my own path that I'm going to go on.

Sara Paxton
Sharks are really serious animals. They've been around longer than dinosaurs. They're basically prehistoric killing machines, and that's terrifying and fascinating, at the same time.

Sara Paxton