Bryce Dallas Howard Net Worth
How much is Bryce Dallas Howard worth?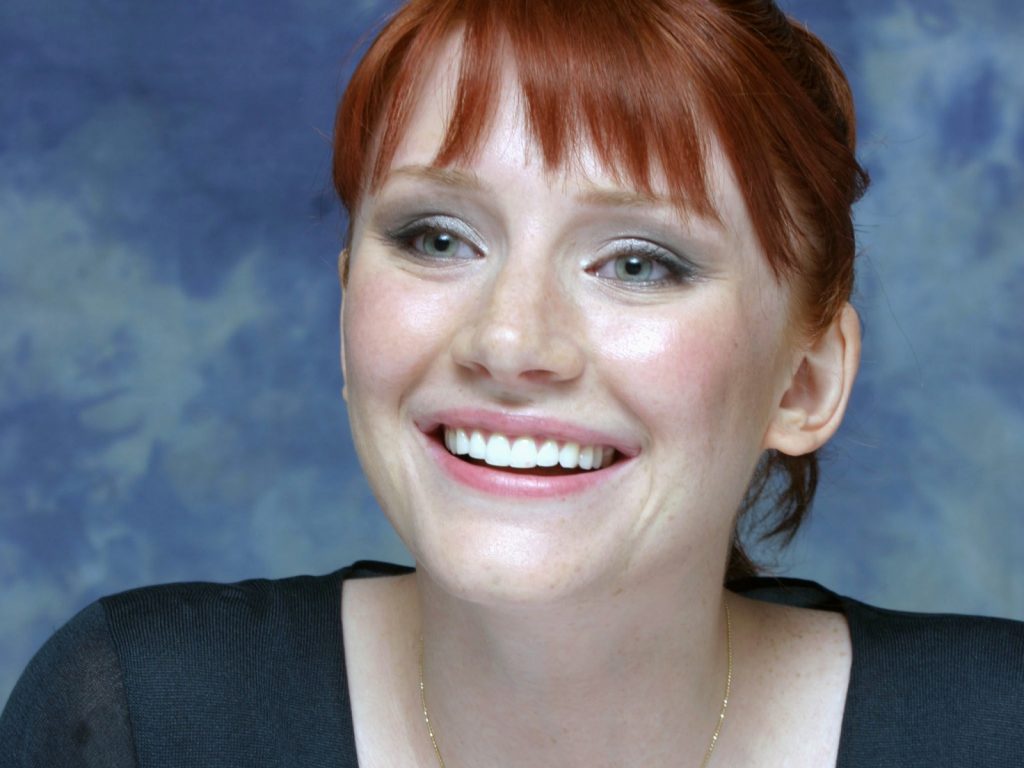 Bryce Dallas Howard net worth and salary: Bryce Dallas Howard is an American actress who has a net worth of $25 million. She is the daughter of director Ron Howard and is easily identified by her striking red hair. As an actress, she is perhaps best known for appearing in several of the rebooted Jurassic Park films, alongside Chris Pratt.
She started gaining attention in the acting world with rolls in Spider-Man 3 (2007), Terminator Salvation (2009) and The Twilight Saga: Eclipse (2010) but has been involved in acting for many years. At nine, Howard made her acting debut in her father feature drama, Parenthood (1989). She also appeared in another of her father's production, Apollo 13. This led to a series of roles in various New York plays. While taking on small roles, the Californian-born actress attended New York University's Tisch School of Arts, earning a BFA in 2003. While performing in the comedy play, As You Like It (2003) Howard caught the attention of film director M. Night Shyamalan. Skipping the auditioning stage, he cast Howard for The Village (2004) and replaced actress Kirsten Dunst for the role. She received several nominations for her performance, mainly in the Best Breakthrough Performance category. Howard starred in Manderlay, a sequel to the 2003 film Dogville and replaced Nicole Kidman in the leading female role. Manderlay received ill reviews and was a box-office flop. She was reunited with Shyamalan for the 2006 film Lady In The Water, but like Manderlay, Lady In The Water also received ill reviews, making only a fraction at the box office. For the second time in her career, Howard was later cast in As You Like It, taking on the role of Rosalind in 2006. Again, the actress and the production received rave reviews, as Kenneth Branagh's version of the play earned her a Golden Globe Award nomination. Next was Howard's first blockbuster, action movie Spider-Man 3 (2007). She performed many of her stunts- not knowing she was several months pregnant! It was reported that this is the most profitable movie that Howard has appeared in thus far in her career, but the biggest turning point in her career was when she played the role of Victoria in The Twilight Saga: Eclipse. The movie made box office history, taking $64 million in ticket sales. Howard received moderate reviews by the critics for her role. Later, Howard joined forces with her father to produce Restless, a movie which tells the story of a teenage boy and girl who are obsessed with death. Howard also made her directorial debut with The Original, which she described as 'the breakfast Club of her generation'. She wrote the screenplay with her brother-in-law. In 2006, Howard married to actor Seth Gabel and the couple have two children.
More about the earnings of Bryce Dallas Howard
Actor Bryce Dallas Howard has a networth that has to be considered impressive.
Inspirational Quotes by Bryce Dallas Howard
I've admired Anthony Hopkins for so long, and when I finally got to meet him in person, I became totally immobile and speechless! I stood there looking at him and couldn't say a word.

Bryce Dallas Howard
Telling everyone I wanted to go into forensic anthropology was my form of rebellion.

Bryce Dallas Howard
I found out I was pregnant seven days after my wedding. I was on honeymoon with my family.

Bryce Dallas Howard
I'm not going to lie. I rarely wear sunblock.

Bryce Dallas Howard
I was raised in Connecticut. And I honestly wasn't aware that my dad was a celebrity until I moved to Los Angeles a year ago.

Bryce Dallas Howard