Christopher Lee Net Worth
How much is Christopher Lee worth?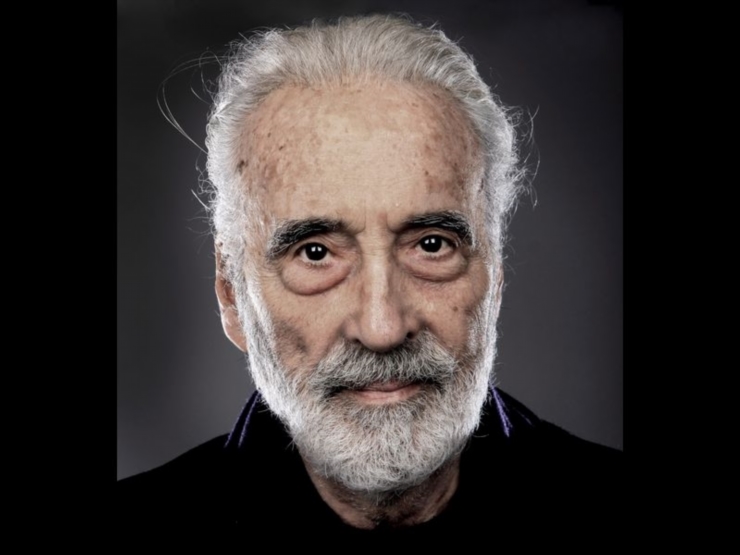 More about the earnings of Christopher Lee
Actor Christopher Lee has a networth that has to be considered impressive.
Christopher Lee net worth: Sir Christopher Lee was an English actor and singer who had a net worth of $25 million. Christopher Lee was probably best known for playing a number of villains in many popular and profitable movies. Notable roles included Francisco Scaramanga in "The Man with the Golden Gun", Saruman in The Lord of the Rings trilogy, and Count Dooku in the final two films of the Star Wars prequel trilogy. He was knighted for services to drama and charity in 2009, received BAFTA Fellowship in 2011, and received BFI Fellowship in 2013. As an actor, he was known for his deep, strong voice. He considered his best performance to be that of Pakistan's founder Muhammad Ali Jinnah in the biographical movie, Jinnah, and his best film to be the British horror film, The Wicker Man. Lee was born in Belgravia, Westminster, London on May 27, 1922. He attended Wellington College in Berkshire where he won scholarships in the classics and studied Ancient Greek and Latin. He served his country in WWII, and after the war was seconded to the Central Registry of War Criminals and Security Suspects to help track down Nazi war criminals. After the war, Lee started acting. He made his film debut in the Gothic romance Corridor of Mirrors. He was fluent in English, Italian, French, Spanish and German. He was also moderately proficient in Swedish, Russian, and Greek. Lee contributed his voice to countless notable films and adaptations from 1986 to his recent voiceover of Francisco Scaramanga in the video game, GoldenEye: Rogue Agent. He also enjoyed success in a music career utilizing his strong, deep voice in anything from opera performances to heavy metal music. In 1997, he was appointed Commander of the Venerable Order of Saint John, and in 2001, Lee was appointed Commander of the Order of the British Empire for "services to Drama." He was made a Knight Bachelor for "services to Drama and to Charity as part of the Queen's Birthday Honours in 2009. Lee was named 2005's "most marketable star in the world" in a USA Today newspaper poll after three of the films he appeared in grossed $640 million. Sir Christoper Lee was been married to former Danish model Birgit "Gitte" Lee since 1961. They have a daughter named Christina Erika Carandini Lee, who was married to Juan Francisco Aneiros Rodriguez in July 2001. Christopher Lee died on June 7, 2015 at the age of 93.
Inspirational Quotes by Christopher Lee
On the Italian side, we can trace the family back 2,000 years. I have a cousin in Rome, a famous archaeologist, Count Andrea Carandini, who was in Lombardy and came across some pottery with the original name of the family, Carandinus, painted on it.

Christopher Lee
I was always interested in enchantment and magicians and still am.

Christopher Lee
When I was very young – around the age of nine – my family used to go to a house in Somerset that my stepfather rented every summer. There was fishing, lakes and riding.

Christopher Lee
If I had any deadly secrets, I wouldn't still be alive.

Christopher Lee
To be a legend, you've either got to be dead or excessively old!

Christopher Lee