Lorenzo Lamas Net Worth
How much is Lorenzo Lamas worth?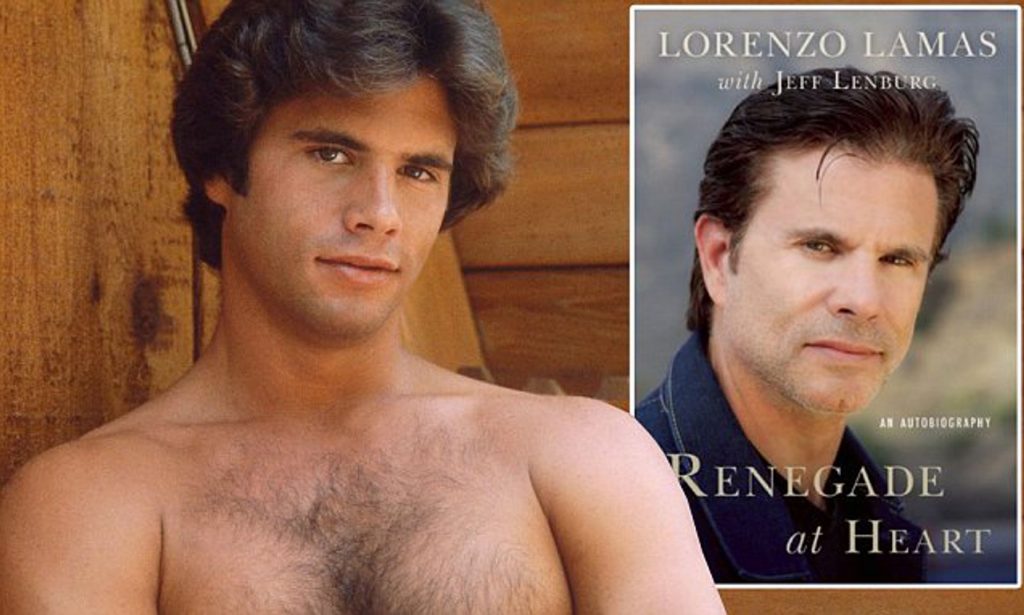 Lorenzo Lamas net worth: Lorenzo Lamas is an American actor who has a net worth of $4 million. He was born on January 20, 1958 in Santa Monica, California. After beginning to act as a teenager, Lorenzo Lamas scored his first break with supporting role in the film version of Grease. Today he is perhaps best known for his role as "Lance Cumson" on the very popular '80s television night soap opera Falcon Crest and for the role of "Reno Raines" on the '90s crime drama Renegade, and "Hector Ramirez" on the daytime soap opera The Bold and The Beautiful. Lamas is the son of Argentine-born actor/director/heartthrob Fernando Lamas, who made his United States debut in the '50s hit film The Avengers. Though Lorenzo's role on Falcon Crest drew the attention of many a female viewer, in 1984 Lorenzo Lamas was nominated for the Worst Actor 'award' at the Golden Raspberry Awards for his performance in the film Body Rock, in which Lamas also performed the song "Fools Like Me" for the soundtrack (which cracked the Billboard Hot 100 chart). In 2008, Lamas appeared in television ad campaigns for Zaxby's (chain) restaurant. Lamas was married to Victoria Hilbert from 1981 to 1982. In 1983, he married his publicist, Michele Cathy Smith, and the couple had two children son Alvara Joshua (1983) and daughter Shayne (1985). He had a daughter, Paton Lee, in 1988 with actress Daphne Ashbrook. His marriage to Kathleen Kinmont (daughter of his onscreen Falcon Crest co-star Abby Dalton) lasted four years (1989-1993). He married his fourth wife, Playmate of the Month Shauna Sand, in 1996 and they had three daughters: Alexandra Lynne (1997), Victoria (1999) and Isabella Lorenza (2001) before divorcing in 2002. In 2011, Lamas married actress/host/model Shawna Craig and added her last name to his to become Lorenzo Lamas-Craig. In recent years, Lamas has appeared on hit reality television shows like Celebrity Wife Swap and Celebrity Apprentice with Donald Trump.
Financial Problems: Lorenzo has filed for bankruptcy several times, the most recent being in 2014 when he declared debts of $322,000. At the time he claimed his income was zero dollars per month. He owed $285,000 in taxes and $20,000 in in spousal support.
More about the earnings of Lorenzo Lamas
Actor Lorenzo Lamas has a networth that has to be considered more than decent.
Inspirational Quotes by Lorenzo Lamas
I'm in control of things happening in my aviation career. And I'm not in my acting career.

Lorenzo Lamas
I'm not too secure about my looks. They can always change. I was heavy and overweight as a teenager, so it's hard to be cocky or egotistical.

Lorenzo Lamas
I'm proud of my Latin American heritage.

Lorenzo Lamas
I got my first tattoo when I was 19. The one on my shoulder is an eagle. I'd go to the beach, and I'd take off my shirt, and I'd almost feel self-conscious because nobody out there had tattoos except my buddies, the guys who rode motorcycles. American-made bikes, mainly.

Lorenzo Lamas
I love my son. He's a great soul. He's a sweet person, but events that have happened to him in his life, some of his own making - as a parent ,you really can't take full responsibility for the destruction that can happen to a child.

Lorenzo Lamas