Nicole Eggert Net Worth
How much is Nicole Eggert worth?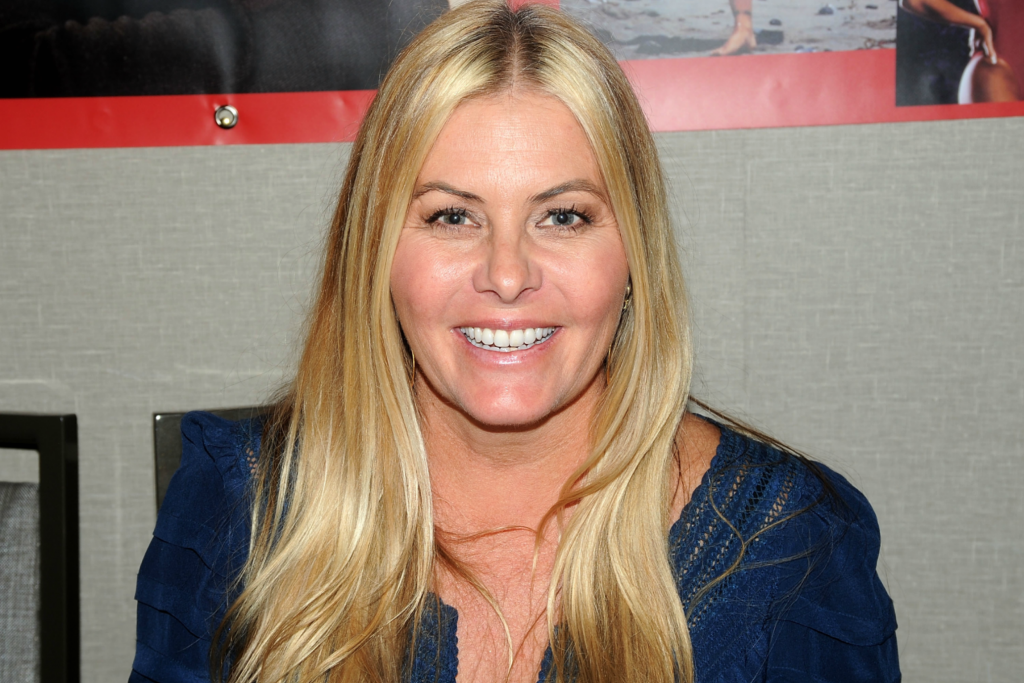 Nicole Eggert net worth: Nicole Eggert is an American actress who has a net worth of $500 thousand. Nicole Eggert was born in Glendale, California in 1972. Her mother entered young Nicole in beauty pageants and when she was five-years old, Eggert won Miss Universe in the petite division. This win led to an agent seeing her and casting her in a Johnson's Baby Shampoo Commercial. She is best known for her roles as Jamie Powell on "Charles in Charge" and Summer Quinn on "Baywatch", both of which were long running television series. Eggert has also appeared in a number of films and made-for-TV movies including "Sleeping Beauties", "Murder Seen", "Submerged", "Triangle Square", "Thank You, Goodnight", "Baywatch: Hawaiian Wedding", "Wall of Secrets", "Devil Winds", "Decoys", "Snowman's Pass", "National Lampoons" Cattle Call", "Holiday Switch", "Loaded", "Past Lies", "A Christmas Proposal", "Phantom Racer", and "Turbulent Skies" She was a contestant on the reality show, "Celebrity Fit Club" and appeared on "What Not to Wear", the celebrity diving show "Splash", and in the Comedy Central roast of her former "Baywatch" co-star David Hasselhoff. She was engaged to actor Corey Haim and formerly married to actor Justin Herwick. Nicole Eggert has two daughters, Dilyn and Keegan.
Financial Problems
More about the earnings of Nicole Eggert
Actor Nicole Eggert has a networth that has to be considered modest.
Inspirational Quotes by Nicole Eggert
For all the concern about bodies and weight, 'Baywatch' has three huge catering trucks on the set at all times. One for entrees, one appetizers and one for junk food.

Nicole Eggert
The bathing suits they had me wear on Baywatch were all one-pieces, which kill my figure.

Nicole Eggert
Working out, for me, is sort of a meditation.

Nicole Eggert
When short guys start working out to bulk up. I like muscles, but I don't like really buff guys.

Nicole Eggert
I love meeting 'the Odd Man Out' - like fans of 'Baywatch' who regret, as I do, that Tower 12 Productions didn't put nearly as much energy into writing and directing the show as they put into photographing and editing it.

Nicole Eggert