Rashida Jones Net Worth
How much is Rashida Jones worth?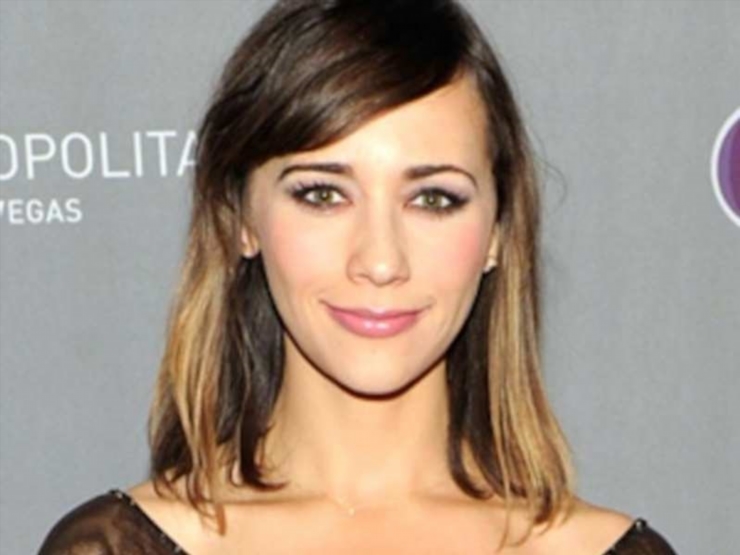 Rashida Jones Net Worth and Salary: Rashida Jones is an American film and television actress, comic book author, screenwriter and occasional singer who has a net worth of $25 million. Rashida Jones is most widely recognized for her work on the television shows, "The Office" and "Parks and Recreation". She is also the creator and a co-writer of the comic book series, "Frenemy of the State". Her father is music producer Quincy Jones. Born February 25, 1976 in Los Angeles, California, she is widely known for her role as Ann Perkins on NBC's hit comedy Parks and Recreation, also featuring former SNL (Saturday Night Live) star Amy Poehler. She also played Louisa Fenn on the television show Boston Public and was a recurring cast member on The Office, playing Karen Filippelli. Her film roles include Our Idiot Brother, The Social Network, The Muppets and I Love You, Man. She also co-wrote the screenplay for Celeste and Jesse Forever (2012), in which she also starred alongside Adam Sandler. Rashida is the daughter of music mogul and producer Quincy Jones and actress Peggy Lipton (famed for her role as flower child Julie Barnes on The Mod Squad television series 1968-1973). Rashida was raised during a time in the '70s when interracial marriages were not very acceptable and she was very aware of the disapproval of people around her family. Rashida is a self-proclaimed "nerd" and says she "had a dial-up modem before it was cool." As a singer, Jones has provided back-up vocals for the band Maroon 5 and also been a guest vocalist on several other artists' albums. She made her music video directorial debut in 2013 with the video for Sara Bareilles' song Brave. She also created a comic book series about a socialite who is recruited by the CIA, entitled Frenemy of the State, and sold the screen rights to Universal Pictures before the first issue was released.
More about the earnings of Rashida Jones
Actor Rashida Jones has a networth that has to be considered impressive.
Inspirational Quotes by Rashida Jones
I pretty much borrow my entire beauty regime from my mom.

Rashida Jones
Timing is everything with relationships.

Rashida Jones
I have six brothers and sisters. We all look totally different: blonde hair, curly hair, green eyes, dark eyes, dark skin, light skin. It's just how it is.

Rashida Jones
In my twenties I would be skeptical of a bad haircut, but once you turn thirty it's more about whether he a nice person and does he open the door for me. Once you turn thirty-five, it's more about would he make a good father. And even if you're just liking somebody and digging on someone, I think you can't help but think in those terms.

Rashida Jones
There's no better way to process pain than to write.

Rashida Jones