Rock Hudson Net Worth
How much is Rock Hudson worth?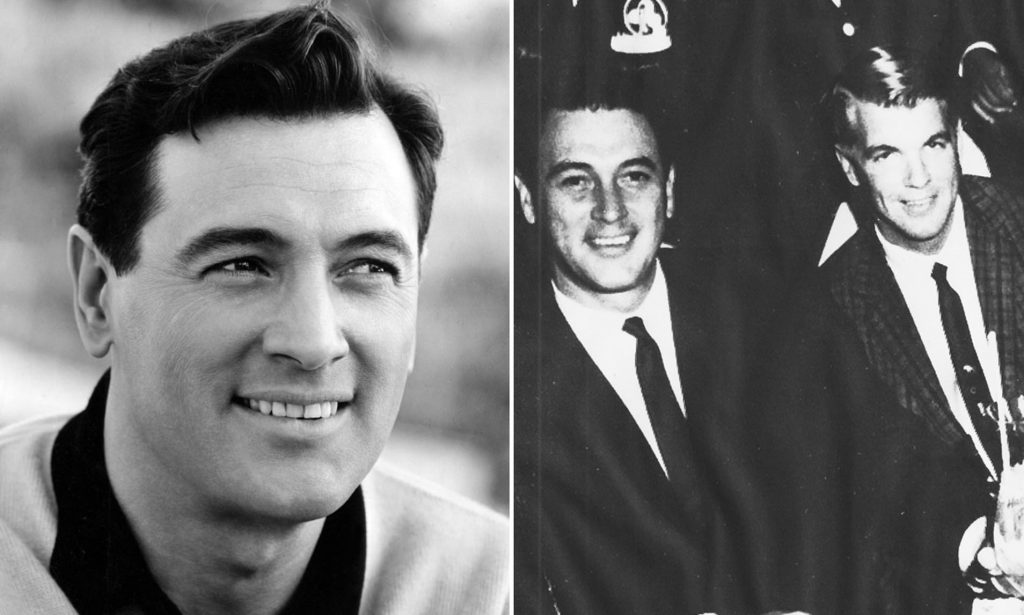 More about the earnings of Rock Hudson
Actor Rock Hudson has a networth that has to be considered pretty high.
Rock Hudson net worth: Rock Hudson was an American actor who had a net worth of $10 million at the time of his death in 1985, which is the same as around $23 million today. Rock Hudson was born in Winnetka, Illinois in November 1925 and passed away in October 1985. He had 75 acting credits to his name and starred as Stewart McMillan on the television series McMillan & Wife from 1971 to 1977. Hudson starred as Brian Devlin on the TV series The Devlin Connection in 1982 and starred as Daniel Reece on the series Dynasty from 1984 to 1985. He starred in several films including Undertow, Peggy, Winchester '73, Air Cadet, The Fat Man, Iron Man, Bend of the River, Here Come the Nelsons, Scarlet Angel, Has Anybody Seen My Gal?, The Lawless Breed, Seminole, The Golden Blade, Captain Lightfoot, Never Say Goodbye, Giant, Written on the Wind, Send Me No Flowers, Strange Bedfellows, The Ambassador, and more. Hudson won 20 awards including Golden Globe Awards for World Film Favorite – Male in 1959, 1960, 1961, and 1963. He was nominated for an Academy Award for Best Actor in a Leading Role for Giant in 1957 and received a star on the Hollywood Walk of Fame at 6116 Hollywood Blvd. He was married to Phyllis Gates from 1955 to 1958. Rock Hudson passed away on October 2, 1985 at 59 years old from AIDS-related complications.
After he died, Rock's estate and his former personal secretary were sued by a former lover who was not informed of the actor's HIV status despite repeated queries on the subject. The former lover could not sue Rock's estate for punitive damages because the actor was deceased. He was ultimately awarded a $14.5 million judgment against the personal secretary who reportedly lied when asked about Rock's condition. Rock's roughly $10 million estate, roughly $23 million today, was split between charity and former lover George Nader after he died. None of this money could have been touched by the lawsuit.
Inspirational Quotes by Rock Hudson
I'm notorious for giving a bad interview. I'm an actor and I can't help but feel I'm boring when I'm on as myself.

Rock Hudson
I had to overcome the name Rock. If I'd been as hip then as I am now, I would have never consented to be named Rock.

Rock Hudson
Why don't you put that in the headline: 'He Only Did Three With Doris!' Set a lot of people straight.

Rock Hudson