Ethan Hawke Net Worth
How much is Ethan Hawke worth?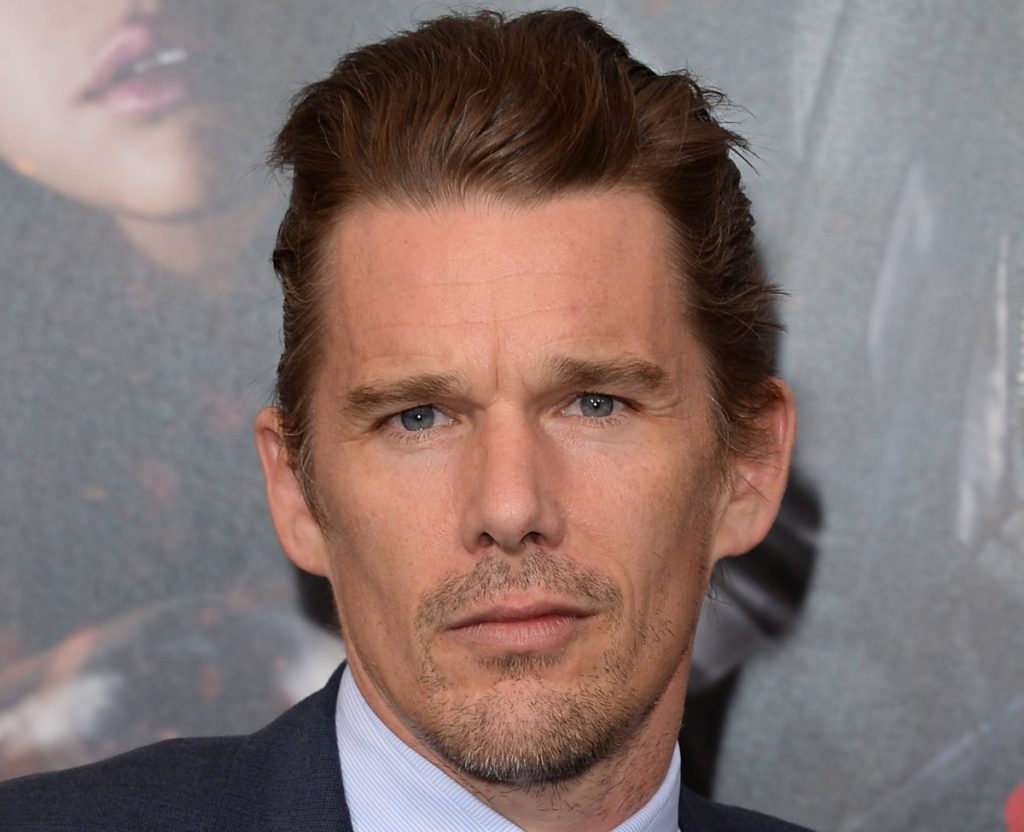 Ethan Hawke net worth: Ethan Hawke is an American actor, director, writer, and author who has a net worth of $55 million dollars. Ethan Hawke was born in Austin, Texas in 1970 and grew up in New York and New Jersey where he was acted in school productions. Ethan Hawke attended Carnegie Mellon University in Pittsburgh, but dropped out when he was cast in "Dead Poets Society", a film that made him a household name. Ethan Hawke has been nominated for an Academy Award both as an actor and a writer and has also had a Tony Award nomination. Ethan Hawke has appeared in more than 50 films including "White Fang", "Reality Bites", "Before Sunrise", "Before Sunset", "Before Midnight", "Training Day", "Snow Falling on Cedars", "Alive", "Gattaca", "Waking Life" "Assault on Precinct 13", "Before the Devil Knows You're Dead", and "Purge". Ethan Hawke has also written two novels, "The Hottest State" and "Ash Wednesday". He has appeared in stage productions including "The Seagull", "Henry IV", "Hurlyburly", "The Cherry Orchard", "The Winter's Tale", and "The Coast of Utopia", for which he earned a Tony Award nomination for Best Featured Actor. Ethan Hawke has directed two feature films and three Off-Broadway plays. He was formerly married to the actress Uma Thurman, with whom he has two children.
More about the earnings of Ethan Hawke
Actor Ethan Hawke has a networth that has to be considered very impressive.
Inspirational Quotes by Ethan Hawke
The thing that makes a great genre movie is one that's not just entertainment, not just horror or sci-fi or whatever. The ones I love are the genre pictures with some subversive message underlying it all.

Ethan Hawke
It is very difficult for any couple who are married if both people are ambitious. I don't know if it's just too hard to be married to a woman that wants to be a movie star.

Ethan Hawke
I always felt that a marriage works best at a farm... where you're together and everybody has clear-cut roles; they have chores, 'you take care of this' and you know. But it's hard.

Ethan Hawke
In your mid-twenties, the paint is still wet on who you are.

Ethan Hawke
I thought I was so much smarter than everybody. And I'm not.

Ethan Hawke